Brick Paver & Memorial Garden Tribute Program
Let Landscape America, Inc. team up with your organization to offer you a unique way to honor or memorialize a loved one for years to come.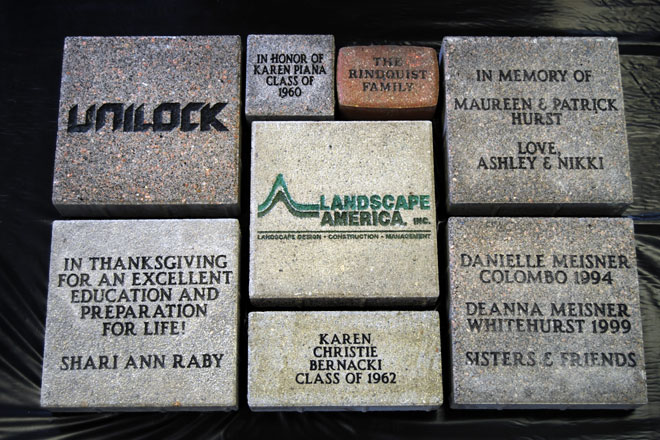 Part of this plan includes outdoor memorial gardens, brick paver tributes and donation/fundraising programs:
Design lush, beautifully maintained outdoor gardens where families can go to reflect and enjoy the flowers and tranquil views. An engraved marker would be placed for each garden.
Create patios and walkways made of brick pavers that would be engraved with names or messages to provide a lasting tribute or memorial to family members.
Provide a unique fundraising or donation program for your school, church, hospital or organization. Make a lasting tribute to honor the students, alumni, parents, faculty, staff or friends for the needs of your organizations program.
To discuss the many options for your memorial or donation program, please call Landscape America, Inc. at 586-771-8777. Our staff will be happy to meet with you and discuss your ideas to memorialize and pay tribute to your loved one or to get your donation program underway.